Details
BFT WIFI Video Callbox With Keypad
This Product Has Been Discontinued & Replaced By BFT WIFI Video Pro II Intercom Kit With Keypad - Pedestal Mount - WIFI-BFT-KPADII.
BFT WIFI Video Callbox With Keypad
The new BFT WIFI Video Callbox with Keypad - WIFI-BFT-KPAD Predator WIFI Video Intercom allows you to easily speak to and see visitors right from your smartphone. This innovative system comes with simple set up directly from your mobile phone. Simply connect to the system video directly through your phone's WiFi, enter the pass code for your home's hub WiFi, and your devices are connected!
With the Predator WiFi APP, you can view your gate or door any time - whether you are home or away. It also allows you to open gates with your phone, giving you and your visitors ease of access.
Features:
Speak To and See Your Visitors From Your Smartphone or Tablet
Easy Wireless Connection To Existing Home WiFi
Long Range Directional Patch Antenna at Gate (Up To 200 Yards)
Call Up To 4 Devices At The Same Time
Get Video Calls Directly From Your Gate or Door, Even When You're Away
No SIM Card and No Call Charges (Data Charges May Apply When Phone Is Not Connected To WiFi)
No Home Phone Line Needed
View Gate or Door Anytime With Monitoring Mode
Built In RJ45 Ethernet Socket for CAT5 Cabled Installations
Technical Specifications:
Power Supply: 24 VDC (Includes Adaptor)
Relay Outputs: 1
Relay Type: N/O & N/C Contacts
Relay Time: Adjustable 1-10 Sec.
Relay Load: 2A 24V AC Max.
IP Rating: IP55
Color Camera With 100° Viewing Angle and Night Vision With Infared Illumination (640 x 480 Pixels)
Half Duplex Loud Speaker Mode (Press Mic Button To Speak)
Keypad Relays: 3
Keypad Codes: 1000 Total
*Please Note That This BFT Product Should Only Be Installed By Licensed and Professional Installers.
Styles
App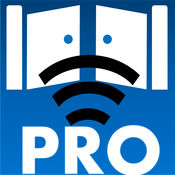 Additional Information